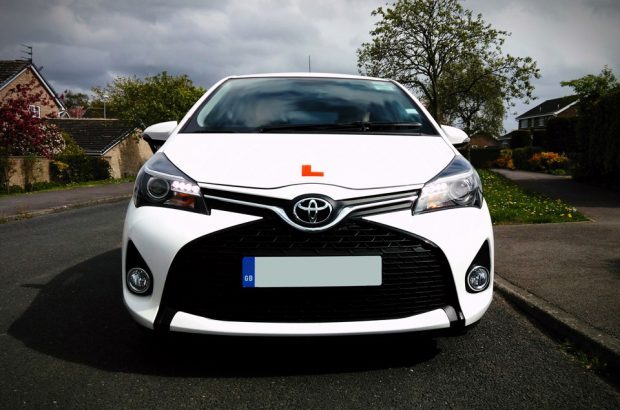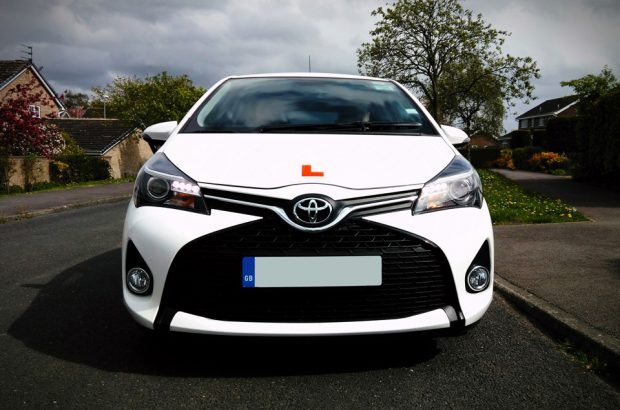 Yesterday (Monday 20 November 2017) marked 2 weeks to go until the driving test changes on 4 December 2017.
In September, we sent you a copy of a handbook about the changes. Thank you to everyone who filled in in the recent survey to let us know how prepared you feel you and your pupils are for the new test.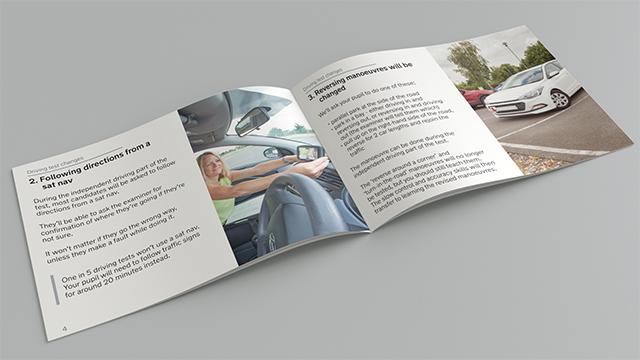 I'm really pleased that most of you found the handbook we sent you useful and felt that it helped you understand the new parts of the test. It was also really positive to hear that the majority of you felt we'd given you enough information to prepare your pupils for their test.
We also asked if there was anything you needed more information on. So, I want to address these now.
If you didn't get a handbook
You can now download a PDF version of the handbook. You're also welcome to share this with your pupils and their parents if you think this will help them.
Sign up for email alerts
I know many of you have already signed up for our email alerts, which gives essential information for all instructors.
If you haven't, go and sign up now - it only takes a minute to do, and it will help you stay well informed.
Videos showing how the new test will work
Some of you asked us for videos on how the new manoeuvres will work in action.
We've already published a series of videos about how the changes will work. These should help you see how the new parts of the test will be carried out.
You're welcome to link or embed these videos on your website or Facebook page, but you're not allowed to download (either permanently or temporarily) and re-upload them to your own social media.
Bay parking
An area some of you wanted more information was the forward or reverse park into a bay. You can read the instructions examiners will give in our blog post from August.
If your candidate is asked to drive forward into a bay, they'll need to reverse out. They can reverse straight out, or to the right or left. They can also straighten up the vehicle if they aren't happy with the position of the vehicle in the bay, as normal.
Candidates will still need to demonstrate effective observations throughout the manoeuvre, and we'll be assessing the manoeuvre the same as in the current test.
Pulling up on the right
Some of you had questions on how the pull up on the right manoeuvre will be conducted. We've explained in detail how this manoeuvre will be carried out in:
Independent driving and the sat nav
We confirmed in July that we'll be using a TomTom Start 52 sat nav with a genius dash mat.
Some of you have asked whether we'll be publishing the sat nav routes we'll be using. We don't publish routes for the current test, and we won't be publishing the sat nav routes either.
It's important candidates aren't taught set routes and are prepared for driving on a variety of different roads and conditions.
If your candidate misses the turning the sat nav asks them to take, the sat nav or the examiner will help the candidate back to the chosen route. This is the same as the candidate taking a wrong turn during the current test.
What's not changing
Some of you have also raised some concerns about whether the pass mark and driving faults will be changing. I wanted to reassure you that this isn't the case.
Candidates will still pass their test if they get no more than 15 driving faults and they'll be assessed to the same standards as the current test. The emergency stop will still also be included in 1 in 3 tests.
New copies of the DL25 and DT1
We've published the updated versions of the driving test marking sheet (DL25) and guidance for driving examiners carrying out driving tests (DT1).
You'll notice not a lot has changed on the DL25, and that manoeuvres like turn-in-the-road are still included. This is because we use the DL25 for other tests, like the ADI tests where you'll still be assessed on manoeuvres like turn-in-the-road.
I hope seeing these documents helps you understand how we'll be assessing the new manoeuvres and as always, you're welcome to download these and use them during your lessons.
Local test centre 'surgeries'
You also asked whether we'd be doing any local test centre 'surgery' sessions. We're still holding these regularly, and you can speak to your local test centre for more information on these.