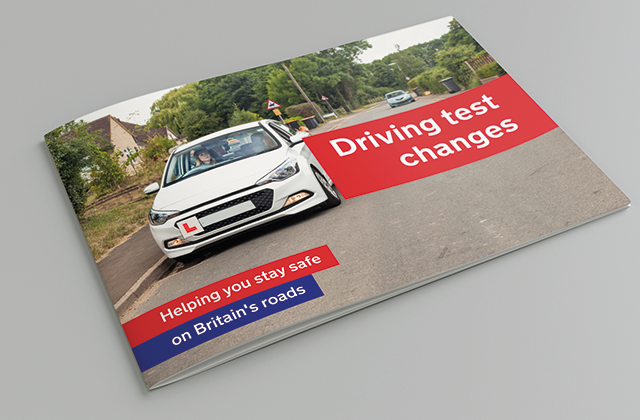 Today (4 September 2017) marks 3 months to go until the driving test changes.
As DVSA's Acting Head of External Communication, I want to give you an update on some things we're doing to help you prepare, and a quick look at some data we've got about how far our communication has travelled so far.
A handbook for every ADI
The first thing to tell you about is a new handbook we're sending to every approved driving instructor (ADI), and everyone with a trainee driving instructor licence.
The A5 handbook:
gives you an overview of the changes to the test
explains why we're making them
tells you how driving examiners will give instructions to your pupils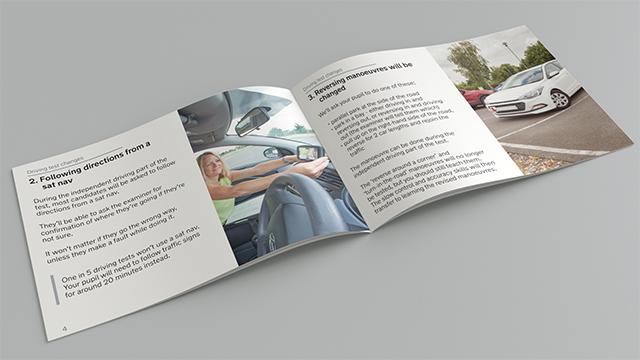 Regular readers of the Despatch blog will already have seen much of this information on GOV.UK and in our blog posts. But we thought it would help to pull this essential information into one guide that you can keep with you in the car.
You should get yours towards the end of the week starting 11 September 2017. We're sending it to the address we hold for you on the ADI register.
If your handbook doesn't arrive by 16 September 2017
Please wait until 16 September 2017 for your handbook to arrive before you contact us.
If you haven't got it by 16 September, follow these steps.
Check your ADI registration details and update them if necessary.
Email customerservices@dvsa.gov.uk to let us know it hasn't arrived - we'll pop another out to you in the post.
You need to include your:
name
address
ADI number or driving licence number
date of birth
How many people are looking at news about the changes
Our news story about the changes to the driving test on the GOV.UK website has now been viewed over 1.02 million times.
And it's not just people in Great Britain that have been reading it. Our news story has travelled around the world. Data shows us that the news story has been read by people right across the world – in fact, in 172 different countries!
They range from the USA, Spain, Australia and Ireland, through to Peru, the Seychelles and Papua New Guinea. The countries in red on the map are where someone read the story.
In the media
When we made the announcement back in April 2017, it was covered on TV - including on BBC News, ITV News and Sky News.
The story was also reported by The Mirror, The Sun, The Guardian, The Telepgrah and The Independent, to name but a few. Most local newspapers have also reported on the story.
It's also been reported on by websites specifically targeted at young people, such as LADbible.
What's next
We'll continue making sure that you and your pupils are ready for the changes to the test.
Over the next 3 months we'll be stepping up our communication activity to make sure everyone affected understands what's happening.
Look out for an email in the next couple of weeks telling you that our new 'show me, tell me' question videos have been published. These will be a great resource for you and your pupils to learn about the new questions.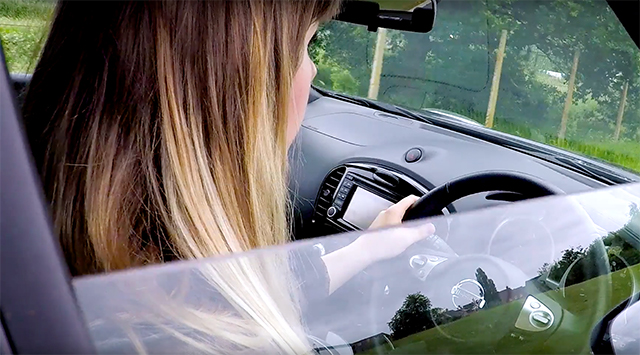 Nearer the time, we plan to email anyone who has a driving test booked from 4 December 2017 to check they know. We'll send them links to useful information and videos to help them.
As we get ready to go-live, we'll be working with the media to arrange opportunities for them to get out to driving test centres on 4 December 2017 to report on the story.
And of course, there will be more information and features on the Despatch blog.
Make sure you don't miss out
Here are a few ways you can make sure you don't miss out on any news:
Thank you for spreading the word
Finally, I want to say a big thank you to you for helping to share the news and information with your pupils - whether it's in the car, on your website, or on your social media accounts, it all helps to make sure people are aware.
Please feel free to link to any of our information, and you're also very welcome to link to or embed our YouTube videos.