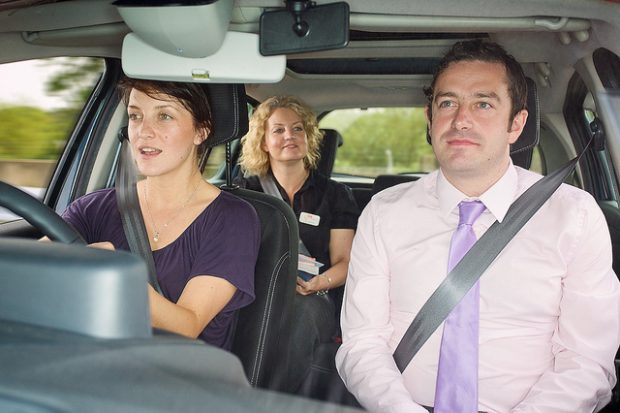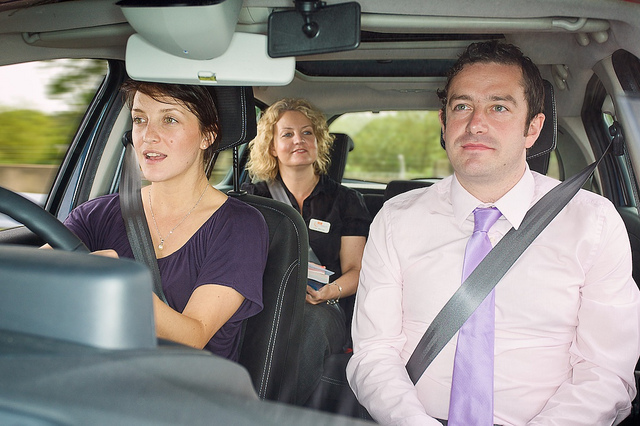 As you know, we're making changes to the ADI part 3 test to align it with the national standard for driver and rider training and the standards check test. It's important the ADI tests are realistic of real-life driving, to help new drivers through a lifetime of safe driving.
I wanted to update you on the implementation date for the part 3 test and to tell you about changes we'll be making to the part 2 test.
ADI part 2 test changes from 4 December 2017
As you know, the car driving test is changing from 4 December 2017 to make sure that new drivers have the skills they'll need to help them through a lifetime of safe driving.
The driving instructor national associations suggested the driving test changes are replicated in the ADI part 2 (driving ability) test, to make sure instructors:
are familiar with the test their pupils will take
have been tested on the same skills
In May, we carried out a survey to find out what you thought about this - and the majority agreed that we should update the test.
So, from 4 December 2017, the ADI part 2 test will include the same changes we're making to the car driving test.
We've updated the guide to the ADI part 2 test on GOV.UK, and we've published the new list of 'show me, tell me' questions for the test - it's the same as the car test, with one extra possible 'show me' question.
ADI part 3 test changes
Since Mark Magee updated you in April on the changes to the ADI part 3 test, we've been busy preparing for the launch, including training our examiners.
We still need to gain parliamentary approval for the timing of the implementation, so the changes won't be happening on 2 October 2017 as we previously told you.
The changes will still happen, but we're aiming for later in October as the legislation needs to go before Parliament. We then have to wait a minimum of 21 days till we introduce the change. We've only had confirmation this week that we won't be able to do this in time to meet 2 October.
I'll let you know as soon as I can when the changes will be coming in, so you can prepare for them.
We'll contact anyone with an ADI part 3 test booked in the first 2 weeks of October to let them know what options they have, such as postponing their test to a later date.
The ADI part 3 test marking sheet is now available on GOV.UK. I hope this helps you better prepare for the new test.
Working with the industry
We sent out a survey in May, you to help us understand how we can continue to work with and support the driver training industry to implement the part 3 changes.
We also wanted to hear from PDIs on how and why they chose their instructor trainer. You may also remember that we've asked you about this in March and November 2016, the responses to both of these surveys have been published on GOV.UK.
I'd like to thank everyone who took part in these surveys, it's given us some really useful information and I wanted to share some of the highlights with you now.
Findings from the survey
It was really positive to hear that 80% of you who answered the survey felt you were aware of the changes we're making. I hope our communications have helped you to stay up to date with what we're doing and why we're making the changes.
Most of you told us you've already made changes to the way you teach trainee instructors, but if you haven't, it's because your teaching is already aligned with the national standard for driver and rider training.
You also gave us some really positive feedback on the changes. You felt the changes would:
better prepare PDIs - as it's in line with the standards check and is more realistic of what it's like to be an ADI
make the examination more objective and realistic - as the examiner won't have to role-play a scenario as well as observing the instructor's performance
give PDIs a stronger skill set as an instructor - as you'll cover more topics in your training helping them to develop a wider range of teaching and learning strategies
I'm glad you understand why we're making the changes to the part 3 test, as it'll better prepare instructors for their standards check.
Adapting your lesson plan
Some of you did say you were concerned the new part 3 test might make it easier for instructors to rehearse a planned lesson with their 'pupil'. But, we don't think this is the case.
You won't be able to plan for the driving conditions during the test, such as the amount of traffic, the weather conditions and the behaviour of other road users.
So even with a pre-planned lesson, you'll have to constantly adapt to fit the driving conditions. Failing to adapt a lesson plan when appropriate is the most common reason for failure for qualified ADs taking their standards checks.