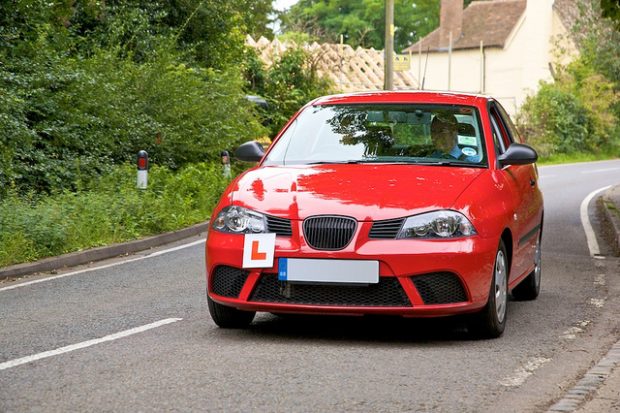 Today marks one year since the rules changed to allow learner drivers to practice driving on motorways, with a driving instructor.
The changes were brought in to help give learner drivers the opportunity to get a broader driving experience before taking their driving test and improve their confidence driving on the motorway unsupervised.
Business as usual
By now, for many of you the prospect of taking a learner on the motorways may not seem that special anymore. In fact, it will probably be another key milestone to tick off for driving on high speed roads to prepare another learner for a lifetime of safe driving.
It's a credit to the ADI industry that so many of you have taken this major change in your strides and adopted it as business as usual. There haven't been any reported incidents involving learner drivers on motorway since the changes were brought in last June 2018. This didn't come as a surprise to me given the professionalism of the industry and your drive to find ways to improve the standard of driving for learner drivers and help them be better prepared for a lifetime of safe driving.
Continued learning
When the change was launched last year, we highlighted some useful training for ADI's to go over before their first motorway lesson. If you missed it first time round, or want to remind yourself of the key points we recommend you look through element 3.1.4 of the national standard for driving cars as it covers what drivers need to be able to do and what they must know and understand.
Remember, any research, development or training you do in this area counts as continuing professional development.
We also worked with the National Associations Strategic Partnership (NASP) and Highways England to produce some guidance.
An ADI perspective
We asked for you to let us know what you thought about the changes, how you have implemented them, what your pupils thought and any challenges. Here are a few of your responses:
"Immediately the rules changed (and before) I discussed the benefits of having a motorway lesson. All of my previous test pupils have been very keen to have the opportunity to drive on the motorway.   Being in Cambridge, the M11 is not quite as notorious as the A14 but we have had lessons lasting 2 hours to ensure M25 experience as well.

"Feedback from the pupils has been 100% positive. Understanding the difference between a motorway and a dual carriageway us one thing, actually experiencing the difference is a superb opportunity."

ADI in Cambridge
"In Hartlepool we are a good 30 minutes from the motorway but I have still been able to deliver over 20 separate lessons on the motorway. A1m to be precise.

Although this is not a smart motorway and I have been unable to let my pupils experience this side of the experience, all my pupils have expressed increased confidence at the thought of journeys involving motorways once they pass. All of them have also found the motorways much easier than the use of dual carriageways where more hazards tend to appear.

"All-in-all using the motorways has proven a rewarding and positive experience."

ADI in Hartlepool
Looking ahead
The aim of allowing learners on motorways was to help reduce the number of novice drivers involved in incidents on high speed roads,  and we won't have these figures until the 2018 casualty statistics are published later this year.
We should remind ourselves of why we wanted to allow learners on to motorways – they are after all amongst the safest of our roads. I think it important to remember the role an ADI has in helping a new driver in become a safer driver; encouraging learners to learn how to drive on a motorway with a professional instructor as part of their continuing lessons and development as a new driver.
6 months after the rules changed, guest author Finbar King told us a bit about his experience driving on the motorway for the first time. Finbar is AA president Edmund King's son.