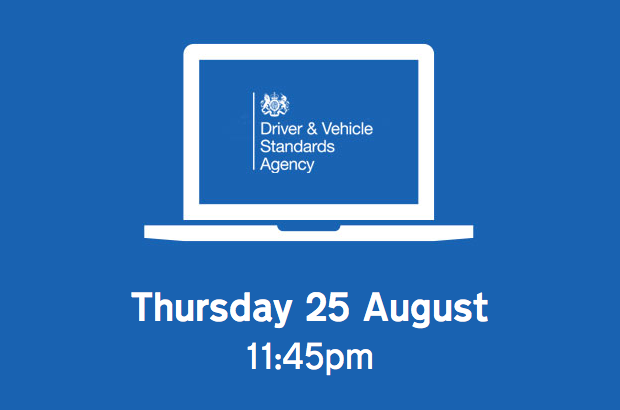 There's one week to go before the public consultation on improving the car driving test closes. So far we've had over 2,800 responses to the consultation and lots of feedback on my previous blog post, and on Facebook and Twitter.
I thought now would be a good time to update you on the trial of the changes we've been running, and share some of the positive feedback we've had from road safety professionals.
Trialling the changes
An interim update on the trial involving over 800 approved driving instructors (ADIs) and 4,500 learner drivers is in the consultation document.
The findings suggest that learners who took the new test:
spent more time driving on fast dual carriageways with their ADI when learning
spent more time following directions from a sat nav with their ADI when learning
had greater confidence that they could safely use a sat nav in their future driving, with no adverse attitudes to other distractions
had a self-reported driving style that was 'less decisive, experienced, confident and fast', and therefore was slightly safer
The pass rate for the 2 tests is statistically indistinguishable. Being assigned to sit the new test had no impact on:
the number of lessons taken
the time taken to pass the test
What happens next
We'll get another report from TRL later this year. It'll tell us whether candidates who took the new test had more, fewer or the same number of collisions as those taking the current test.
We'll take that report and the responses to this consultation into account before making a final decision on whether to proceed with the new test.
Demonstrating the changes
A demonstration of the new test was held in July 2015 for road safety organisations, including driver trainers and other representative organisations, such as:
the Motor Schools Association of Great Britain (MSA GB)
the Parliamentary Advisory Council for Transport Safety (PACTS)
Road Safety Great Britain
the Royal Society for the Prevention of Accidents (ROSPA)
the AA
the RAC Foundation
Another demonstration was held in November 2015 for the following disability representative groups:
the British Deaf Association
Disabled Motoring UK
the Dyspraxia Foundation
Feedback from road safety professionals
Feedback at both events from attendees was positive.
Driving Instructors Association CEO, Carly Brookfield, said:
We fully welcome the developments to the test and are compelled by the evidence we have seen to date from the trial to recommend that these long overdue developments are made to a driving test - which has been fundamentally unchanged for over 20 years and has not kept pace with how our roads and driver behaviour has developed over time.
Mark Peacock, Head of BSM said:
The proposed changes to the practical driving test, particularly the extended independent driving and use of a sat nav, should help to produce better, safer motorists.

We have already had positive feedback from our instructors and their pupils and therefore fully support these proposed changes.
Steve Gooding, Director of the RAC Foundation, said:
These proposed changes recognise that it is more important for candidates to demonstrate the capability to drive independently on high-risk roads, than being able to reverse flawlessly into a quiet cul-de-sac.

The new approach will be deemed a success if, in the longer-term, it produces better-prepared drivers and we experience fewer road casualties. Meantime, we hope these common sense changes will be rolled out swiftly.
Edmund King OBE, AA president, said:
We know that new drivers are a higher risk on the roads therefore we need to better prepare them for real world driving.

These changes will test drivers in a more realistic manner which is essential to improving their safety once their L plates are removed.
John Lepine MBE General Manager of MSA GB said:
We have been pleased to be involved with this initiative from the beginning. Great Britain's driver trainers are very excited by the opportunity to teach more real-life driving to new drivers.

Incorporating these changes into the test will mean that learners will be better prepared for the distractions that modern driving conditions produce.

Many of our members have been involved in the trials of the revised test and have said their pupils have really enjoyed the changed syllabus.
David Davies of PACTS, said:
I welcome the proposed changes to the practical driving test. The extended independent driving element places more emphasis on real-world driving and on safety.

Nobody gets killed making a three point turn in a cul de sac. New drivers need to be more skilled and experienced in driving at speeds on a variety of roads.

The signs are that this test will assess those aspects more thoroughly. PACTS welcomes the trial and looks forward to the evaluation.
Video interview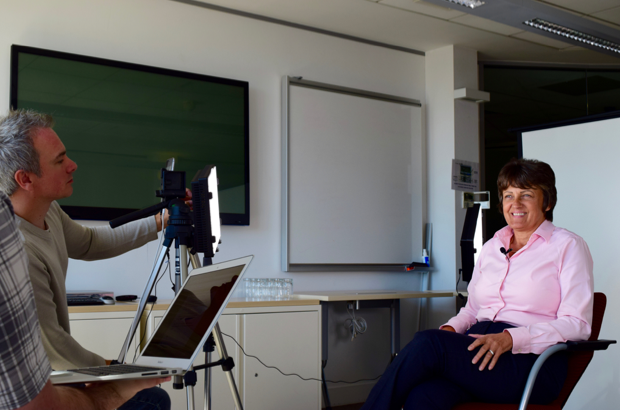 I hope that you've been able to catch up on the video interview I held last week about the consultation. Many thanks to those of you who took part and have commented since.
Following road signs
One of the things still causing concern is the belief that we'll no longer be asking candidates to follow road signs.
I want to emphasise that there'll still be the option for candidates to follow road signs. Not all candidates will be asked to do independent driving using sat nav - some will still be asked to follow road signs.
Don't miss this chance to give your views
The consultation closes at 11:45pm on Thursday 25 August.
If you haven't yet, please do take the time to give your views and encourage others to do the same.