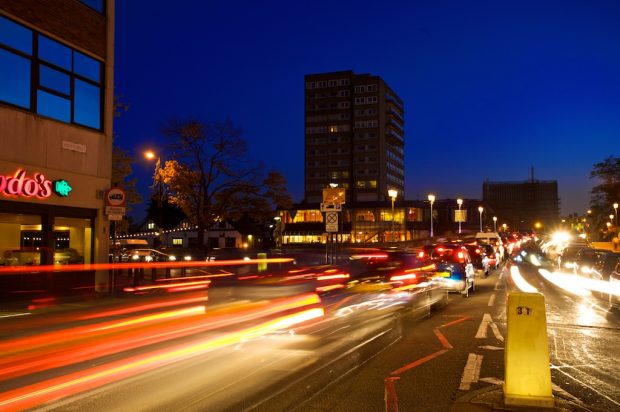 Over the past few months, we've been carrying out research to help shape our campaign to encourage learner drivers to broaden the experience they have before taking their driving test. We blogged about which areas we're targeting in our blog post from July.
Our initial research found that 89% of learners we surveyed said their instructor had the most influence on them feeling ready for test. We'd like to work with you over the next few months to make sure learner drivers are broadening their experience before taking their test, starting with driving in the dark.
So, in this blog post I'd like to share with you what our research found were the reasons you felt learners aren't taking lessons in the dark and how you can support them to do this.
Why is driving in the dark important?
Some of the skills required for driving in the dark are different from those needed for driving in daylight.
Things like spotting hazards in reduced visibility and overtaking at night are skills that your pupils should be practising with a professional, before doing it independently.
Our research showed that 17.5% of learners who responded to the survey had no experience of driving at night before taking their test.
A further 22% said they'd driven in the dark for less than 2 hours before taking their test.
This means potentially 100,000 learners who pass their test each year, might be doing this without having ever practised driving in the dark.
With 35% of all road accidents involving young drivers happening at night, we want to understand why more learners aren't practising more in the dark so we can help reduce this figure.
Support from the industry
We've worked closely with NASP (National Associations Strategic Partnership) on this part of the campaign and their view on the importance of lessons in the dark is the same as ours.
Being exposed to driving after dark, amongst other challenging driving conditions, is an essential part of learning to drive.

Acquiring the necessary experience and skills to manage these key areas of driving risk is vital preparation for pupils becoming independent drivers. NASP believes it is crucial both trainers and parents ensure learners have this opportunity pre-test.
What prevents you from taking your pupils out in the dark?
To help understand what prevents you and your pupils from taking lessons in the dark we sent you a survey last October.
The table shows what you said prevents you and your pupils from practising driving in the dark.
| | |
| --- | --- |
| | % who agreed |
| My pupils learn in the summer | 64% |
| My pupils struggle to do early or late | 59% |
| I struggle to do early or late | 31% |
| I think it's less of a priority | 7% |
| My pupils don't think they'll need it post-test | 6% |
| I prefer to teach this post-test | 5% |
We did some initial telephone interviews with learner drivers to see what they thought about practising in the dark. They told us:
No - I haven't had any experience of driving in the dark. I think it will be important because it reflects a real-world experience.

Not really no… I don't think it's that big of an issue to be honest. Even if it's dark, the streets are well lit and I've got my headlights anyway, so...

Ideally, I could do with more of course… at the end of the day when I do my actual test it won't be in the dark, it will be in the morning.
We'll be carrying out more research over the next few months to give us a better understanding of why your pupils struggle to do early and late lessons, and to hear from them why they aren't driving in the dark.
Using private practice
With most pupils, you should be able to plan in lessons where they can practice driving in the dark. However, there might be times when you can't.
Try to fit in at least 1 or 2 lessons in the dark, a couple of hours of professional tuition is much better than none at all. You should also talk to them about how they'd handle different situations they might face when driving in the dark.
But, once they've done this with you, the best way for them to get more practise could be with a friend or family member.
Your pupils can record any additional practice they do in the DVSA driver's record and talk to you about their experience in their next lesson.
Using our official publications
Our Learning To Drive book is a good guide for an accompanying driver.
It outlines what the learner should be covering in their lessons and how private practice can help with this.
If you order from our official publishers TSO (The Stationery Office) you can use the discount code ADI1 to get 25% off our publications.
Promoting the benefits of practising driving in the dark
With long nights and short days, February is a good time to encourage learners to practise driving in the dark.
We'll be promoting the benefits of driving in the dark to learners on our social media channels and in the media.
You can help support our campaign by sharing our social media messages with your pupils and encouraging them to book a lesson in the dark.
Later in the month we'll update you on the progress of our campaign to encourage learner drivers to spend more time driving independently and share our early research findings on this with you.