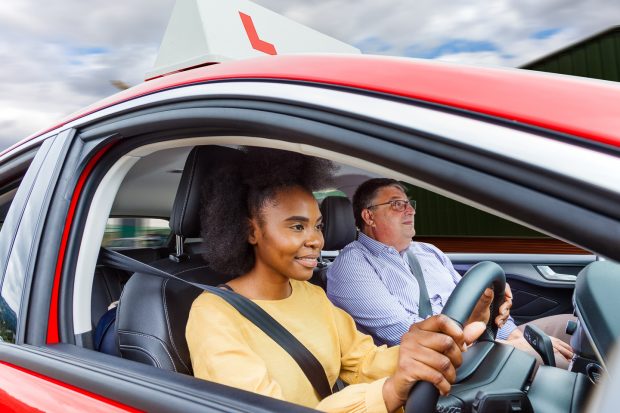 Last week we updated you on our campaign to encourage learner drivers to broaden their driving experience before taking their test.
We let you know what we were doing to encourage learners to spend more time practising driving in the dark. Thank you for your feedback and comments, they'll help us better understand how we can work with you to achieve this.
In this blog post, I'd like to share what we're doing on another part of the campaign - encouraging learner drivers to spend more time driving independently before taking their test.
What we mean by 'driving independently'  
Before I share the research with you, I think it's important I clarify what we mean by driving independently.
To us, it's when your pupil isn't receiving any instruction or help from their accompanying driver (whether this is you or a family member or friend).
We see this as a key part in the transfer of responsibility from you to your learner. There's a big difference in driving safely with help from someone else to being ready to control the car, navigate safely and drive safely among other road users without that support.
Understanding how learners view driving independently
Our research shows that 44.7% of learners said they spent less than 4 hours practising driving independently. This is a lot lower than we expected, especially as 94% of you said you set your pupils independent driving objectives.
So, this suggests there's a difference in how driving independently is understood by you and your pupils.
Telephone interviews with learners
Following this, we carried out further interviews with 20 learner and newly qualified drivers to find out what they understood by driving independently.
Their responses fitted into 4 themes:
Group 1

Driving in their car on their own

Group 2

Driving without instruction from anyone or anything

Group 3

Part of the driving test

Group 4

Never heard of independent driving
These findings confirm that some learner drivers don't share our understanding of what is meant by driving independently.
Agreeing on a clear definition
So, before we decide how much we want to increase the percentage of learners who say they've done independent driving, we need to do some more research.
This will help us to come up with a definition or series of actions that best describes driving independently. It needs to be a definition that your pupils understand and makes it an essential skill they need.
What prevents your pupils from driving independently?
We also want to understand what stops your pupils from asking for or wanting to practise driving independently with you or with a family member or friend.
We can then use this insight to design guidance to help your pupils better understand why this essential skill is so important to staying safe after they've passed the driving test.
Mock tests
Thank you to those of you who responded to the mock test survey. We had over 7,000 responses, which is brilliant.
We'll be using this feedback to help design the mock test guidance.
Once we have a draft of the guidance, we'll hold focus groups with you and your pupils to make sure it meets your needs before we publish it.
To help us with our on-going research, please let us know in the comments how you describe driving independently to your pupils and at what stage you start introducing this into your lessons.