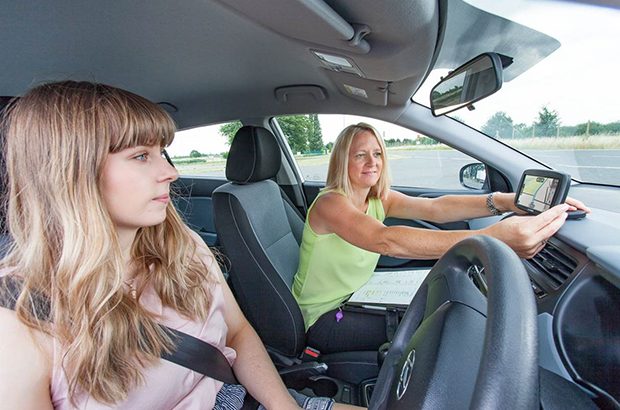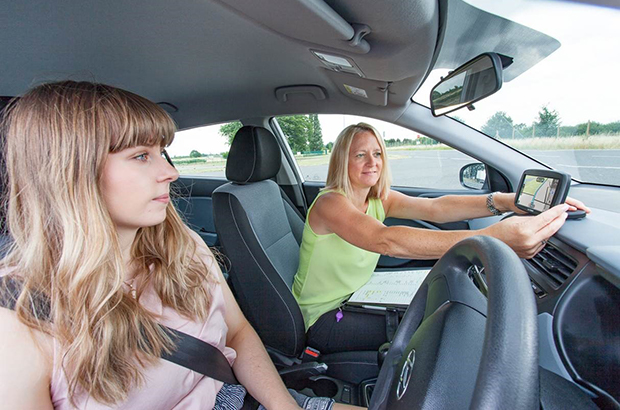 It's been nearly 2 months since we implemented the changes to the driving test, and I wanted to share some of the positive feedback we've had so far with you.
I also wanted to give you some of the early feedback we've had from our driving examiners. I hope this will help you better prepare your pupils for taking the new test, and let you know what areas your pupils might need help with.
A more ''straightforward test''
One of the biggest challenges newly qualified drivers face after passing their test is driving on their own, without their instructor with them.
It's been great to hear feedback from the first few candidates to take the new test. They thought it was 'more straightforward' and said learning to drive with a sat nav has been really useful. The new test will really help give them the skills and confidence they need when driving on their own, preparing them for a lifetime of safe driving.
Feedback from instructors
We also had feedback from some instructors, who agreed the new test is really useful for preparing pupils for driving on their own. One instructor told us ''the sat nav is a good idea, it makes the candidate think ahead and prepare more, rather than relying on the instructor."
Another instructor told us they found the new manoeuvres helped prepare learners for real-life driving ''especially driving forwards into a bay as a lot of people do this once they've passed, so it's good they're tested on it''.
This is really great feedback, and I'm glad to hear candidates have felt better prepared for driving on their own.
Drivers records
Some of you have mentioned that the drivers records need updating on GOV.UK. This is something we're working on and we should have it updated in the next few months. We'll let you know once this has been done, so you can start using the new version.
Feedback from examiners
Although the official statistics on pass rates won't be published until early March, I want to make sure your pupils are well prepared for taking their test by sharing our early findings with you.
One of the main areas where candidates are getting more serious and dangerous faults is when they're asked to operate a control on the move.
This is a really important skill they'll need to have when driving on their own, and I'd suggest practising this with them from the beginning of their training so they can do it safely.
Our examiners have also noticed some candidates are not making progress as they should on the faster roads, and they're particularly struggling to manage bends and rural roads. We know these are things they'll have to deal with once they've passed their test, so it's important they experience this in their lessons.
Following directions from the sat nav effectively
To use a sat nav safely and effectively, you should use the voice and visual display together.
We've had some feedback that some candidates are spending too long looking at the sat nav during the independent drive. This can be potentially dangerous if the candidate is taking their eyes off the road for long periods of time and missing changing road conditions.
However, other candidates are only listening to the directions. This means they might sometimes misinterpret the intended direction and react late which can be dangerous to other road users.
You should encourage your pupils to listen to the directions given and teach them to glance at the screen when it's safe to do so. This'll help your pupil safely manage these sort of distractions while driving and give them the skills they need to use the satnav safely and correctly.
Guidance on using a sat nav or mobile phone while driving
We recently worked with the Government Digital Service to publish some guidance on GOV.UK on using a phone or sat nav while driving. Safe Driving for Life has also blogged about how to use a phone or sat nav safely and effectively. You might find it useful to share these with your pupils.
Managing your car park use
It's been good to hear instructors have been varying where the car parks they're using to practice in and moving on if other learner drivers are already there. Leaving the car park if it's busy helps keep any disruption to a minimum and promotes cooperation from car park owners.
Surveying you and your pupils
Between January and March, we'll be sending out surveys to your pupils that have taken the new test, which will ask them questions on how well prepared they felt for the new test.
It'd be great if you could encourage them to complete the survey, as it'll help us know what we did well and how we can improve.
I'd like to reassure you this sort of research is standard practice after implementing a major change. We'll be sending you a similar survey in the next few weeks asking how prepared you were to teach your pupils the changes.
It'd be great to hear from you on how the new test has been going, so please let me know in the comments.