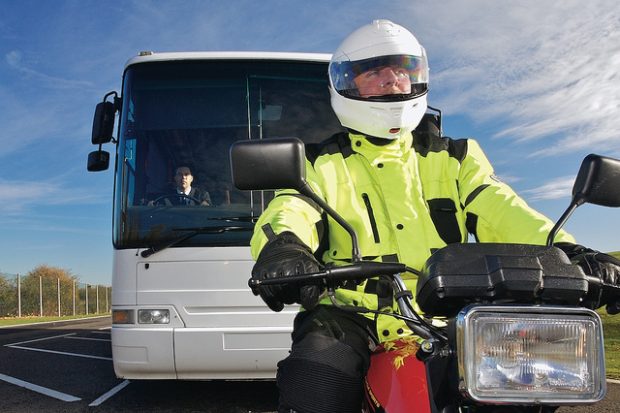 Last year, we ran two workshops in Nottingham and Cardington to see what changes we could make to improve the motorcycle and vocational trainer booking service.
We wanted to increase the availability of tests, by reducing the number of tests that are booked and then handed back at short notice.
To do this, we need to know what you think of our proposed changes to improve the test slot booking process.
Reducing waiting times for bike and vocational tests
When we ran the workshops, the national average waiting time was 6 to 7 weeks for bike tests and around 5 weeks for vocational tests. Our aim is to keep waiting times below 6 weeks for bikes and below 3 weeks for vocational tests.
We wanted to reduce waiting times before we started working on your ideas from the workshops.
So, since the workshops, we've recruited and trained more than 40 examiners for both motorcycle and vocational tests.
Currently, motorcycle mod 1 and 2 waiting times are around 4 to 5 weeks and vocational test waiting times are currently at 1.5 weeks.
I know there are still some areas around the country where we need to improve test availability and we'll continue to recruit and train more staff where they are needed. However, it's a huge improvement over last year's waiting times.
What's next?
The main issue is still the high percentage of tests that are handed back at short notice – currently, 25% are handed back when it's too late for us to reschedule, and offer the test slot to someone else.
Give us your views - a short survey
To help reduce this number we want to look further into your ideas on how we can change test slot booking. Below is a link to a quick 5 minute survey, that'll ask for your opinions on:
what time it would suit you best to open booking slots
if we should change the booking window
if we should change the cancellation period of rider and vocational tests to 10 days
how you'd like to receive communications from us
Your feedback is really important to us and will help us provide you with a better, improved service. Once we've analysed the results of the survey we'll let you know which changes we'll be taking forward and when the changes will take place.
Take the survey, and give us your views on test slot booking.
It closes on Friday 19 January 2018.