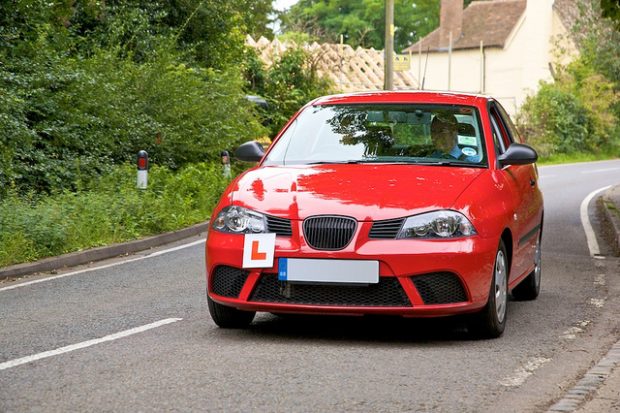 Making sure learner drivers are given the best possible training is a goal we all want to achieve. Better training equips them for driving safely on their own, and will help reduce the number of people killed or seriously injured on our roads.
The Official Register of Driving Instructor Training (ORDIT) scheme makes sure anyone wanting to become an approved driving instructor (ADI) is given a solid base of training, to help them teach learner drivers the skills they need.
From today (1 April 2019) we'll be refreshing the ORDIT scheme, to make sure newly qualified driving instructors have been given the right level of tuition and help.
I wanted to let you know more about how we made the changes, what they are, and how they will help improve driver training.
Why have we refreshed the scheme?
The current scheme hadn't been refreshed since it was implemented more than 10 years ago. This meant some of the assessments and practises no longer aligned with the National Standards for Driver and Rider Training and the National Driving Standard, from which learner drivers are taught the skills they need.
It also gave us the opportunity to provide up to date guidance on joining the scheme on GOV.UK. This is something we hadn't done before, and I think this a good step forward in preparing more instructors for joining the register by giving them easily accessible official advice and guidance.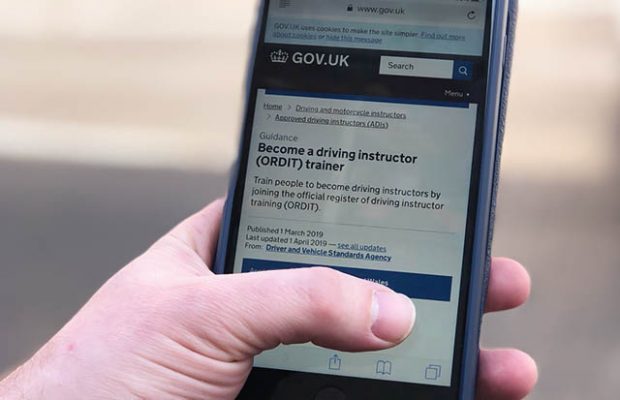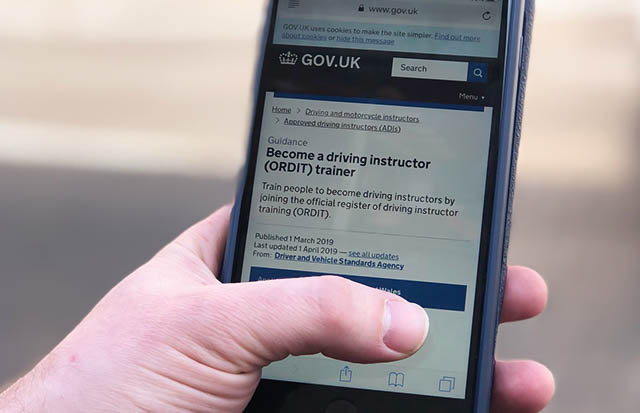 Gathering your views
We started by holding workshops in Summer 2017, which were open to ORDIT trainers, driving instructors and other road safety professionals. These early workshops helped us get an idea of the support for changing the scheme, and areas you wanted to see improved.
The workshops also highlighted a feeling that going forward it should be current ORDIT members that were consulted further on the changes. This was because the changes would mainly affect people already on the scheme, for example needing all ORDIT trainers at an establishment to be ORDIT registered and to be an 'A' grade instructor.
So, in March 2018 we held further events in Cardington with ORDIT trainers. We were able to share our new proposals for the scheme, which had been shaped by the previous workshops.
I'd like to thank everyone who came to any of the workshops and gave us your thoughts and suggestions, it was really useful to help us see what you felt strongly about.
Agreeing with our proposals
All of the trainers we spoke to agreed with our rationale behind improving driver training, and fully supported us doing this.
There was overwhelming support for us changing the entry requirement from being qualified as an ADI for a year to achieving an 'A' grade at your last standards check. You wanted other road safety professionals to respect that you are the best of your profession, and this should help with this.
Mandating the register
Some of you also wanted us to mandate the register. This would mean only ORDIT trainers would be able to teach ADIs. We wouldn't be able to do this without changing legislation, which isn't something we're able to do right now, but it was good to hear your thoughts on this.
It was also interesting to hear you wanted to keep the scheme name the same!
So.. what's changed?
So, from today (1 April 2019) the minimum standard needed to join the scheme will rise, to make sure instructors joining ORDIT are of the highest standard.
This will mean new instructors are being taught by the best and shown what best practice in the industry looks like. I think this is one of the most important ways we can help drive up the standard of teaching in the industry, helping make our roads even safer.
We'll also be simplifying the registration process and fee structure. This means smaller establishments (with 5 or less trainers) won't need to pay for an establishment inspection anymore.  
The other key changes to the scheme include:
requiring 100% of instructors at an ORDIT establishment to be ORDIT registered, up from 60% on the previous scheme

all trainers offering developmental training to other ADIs

replacing the standards check for trainers with an ORDIT assessment
The new syllabus and guidance on becoming an ORDIT trainer explains more about the changes.
Continuing to improve
These changes are the first step in a series of improvements we're planning to roll out, to support learner driver to be even better prepared for a lifetime of safe driving. ADIs will play a key part in this work - so watch this space for more information later in the year.