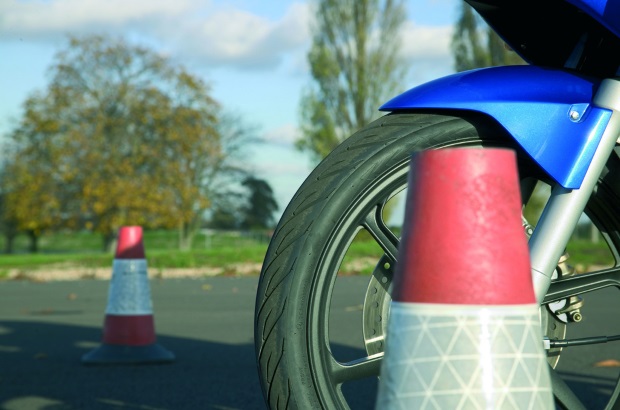 Last year, we commissioned research to look at how we can improve compulsory basic training (CBT). The main aim is to have courses that better prepare learner riders to ride safely on public roads.
The research findings helped to inform the options and proposals for change that we developed with industry stakeholders. We consulted publicly on the change proposals earlier this year and published the response to consultation in July.
We're now looking to introduce these changes over the next few months.
The need for change
CBT was first introduced in 1990 with a 2-year validity period. This was to give learners some experience on the road and time to do further training before taking their full test.
Over time, we've found that young riders aren't going on to take a full test, and many of these are especially vulnerable and disproportionately represented in the killed and seriously injured (KSI) statistics.
In 2013, motorcyclists accounted for 22% of all road user deaths despite representing only 1% of vehicle traffic. 19% of all reported motorcycle casualties involved young riders aged 19 and under.
What the research shows
CBT itself isn't broken. When taught well it does a good job of helping new riders gain basic skills and knowledge to ride a motorcycle.
While the research from 2014 showed high levels of satisfaction among learners and trainers, we think it's the right time to update and improve it, particularly for new and younger riders.
The research found that in the short term it would be better to support a client-centred learning approach to training, and to review the syllabus content and the way it's taught.
Since regulatory change can take at least 2 years, we've looked to see what we can do now without needing legislation changes, whilst also thinking about the long term.
What we're proposing
We're introducing a new CBT standards check from January 2016 to assess how CBT is taught. The assessment will look at 3 areas of competence:
lesson planning
risk management
teaching and learning strategies
Like the standards check for approved driving instructors, this will be more closely aligned to the 'National standard for driver and rider training'.
It will also move training to a more client-centred approach, where trainers are asked to understand the individual learning needs of each learner.
The new standards check will make it clear what's expected from trainers – highlighting areas of strength and identifying those for development.
Improving our online presence
We're also taking this opportunity to review our online presence – to improve and update the information about CBT and make it available in one place. We'll provide clear guidance on things like:
how to choose a good trainer
what to wear on your CBT course
how to prepare
what theoretical material learners and trainers should be using
We're still developing our content, so if you have any suggestions, please tell us in the comments.
Other changes
There was a great deal of support from those who responded to the consultation, for unannounced quality assurance visits. From autumn 2015 until spring 2016, we'll be running a pilot to test how we can best put this into practice.
We're also introducing slight changes to the CBT certificate to reflect a course taken on an automatic machine and recommend that riders take further training if they want to ride a geared motorcycle.
We're monitoring stock levels of the current certificate and we'll only issue the new one once the stock levels of the current one have been used up.
Find out more about the changes
We're holding a series of roadshows across the country in November to talk about these changes in more detail.
These events will be taking place throughout November at 4:30pm and 6pm from the following test centres:
Birmingham: Monday 2 November
Darlington: Tuesday 3 November
Edinburgh: Wednesday 4 November
Manchester Bredbury: Thursday 5 November
Peterborough: Monday 16 November
Mitcham: Tuesday 17 November
Exeter: Wednesday 18 November
Newport: Thursday 19 November
Enfield: Friday 20 November
From next Monday (5 October), we'll start sending out details of how to register to attend one of these events.
If you haven't already done so, please sign up to receive our email alerts to make sure you don't miss out.