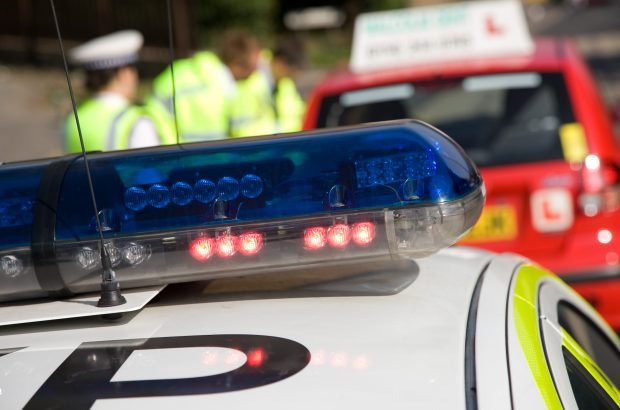 Firstly, I want to thank those of you who have reported an illegal driving instructor to DVSA.  These reports are vital and help us to bring the criminals who abuse the driving test system to justice.
As an Approved Driving Instructor (ADI), you're in the perfect position to know what to look out for and how to spot an illegal driving instructor. If you suspect someone is charging for lessons when not qualified and registered then please let us know. You can contact us on 0191 201 8120 or fraudandintegrity@dsa.gsi.gov.uk
The danger illegal driving instructors pose
As the Head of DVSA's Fraud and Integrity team – and as a parent - illegal driving instructors are a real concern to me. These people pose a danger to the pupils they teach and to road safety as a whole. They haven't proven their ability to teach and haven't had the necessary criminal record checks. They also threaten the livelihoods of genuine instructors.
Investigating the problem
From 2006 to March 2015, we received 3,260 reports of illegal driving instruction. We investigate all cases reported to us and try to gather all the evidence needed before we take action.
If there's enough evidence we'll work with the police to take the case to the Crown Prosecution Service. I'm happy to say that over half of the people arrested so far have been convicted or have received a police caution.
Information we need from you
There are a small number of cases reported to us which can't be investigated, as we don't have enough information to identify the individual. So it's important that you give us as much information as possible when reporting a case to give us the best chance of a successful investigation.
When making a report, it's always helpful if you could tell us the following:
type and colour of car
registration number
description of the individual giving instruction
date and time seen
street name where seen (if known)
We may not be able to tell you the results of our investigations as they often take time and involve personal data. However, we do try to publicise cases when our investigations result in convictions.
If we don't take action it could be because it has been difficult to prove that money has changed hands. Proving instruction has taken place can be easy, but proving that payment has been taken can be harder. There are many ways that illegal instructors can be paid that are undetectable to our investigators.
We can prove that payment has been made by asking the pupil to provide a statement and to give evidence in court. But this can sometimes be problematic as young people can be reluctant to give evidence in court. They can understandably find the prospect of it quite daunting.
Roadside checks
Our investigations can also include targeted operations with the police. We target areas where we've received a number of reports of suspected illegal instruction. We also occasionally carry out covert surveillance on an individual suspect.
During road side checks, the police stop 'L' plated cars and DVSA investigators talk to instructors and confirm whether they are an ADI. For this reason it's essential that you display your ADI badge on your windscreen.
If an instructor turns out to be illegal, it's likely that the police officer will arrest them. They could also face losing their car if they are found to be teaching illegally as their car insurance can be null and void.
Illegal instructors can have cars sign written and have top-boxes. The only way we can be certain to catch them is to stop all 'L' plated cars.
The DVSA investigator can find out whether the instructor is illegal by doing a few simple checks. There may be times when you yourself get stopped which may be inconvenient. But I'd ask you for your patience and understanding. These checks help us to get illegal instructors off the road.
The results
From 2006 to 31 March 2015, DVSA investigations into illegal driving instructors resulted in:
136 arrests
39 convictions
36 police cautions
To stay up to date: