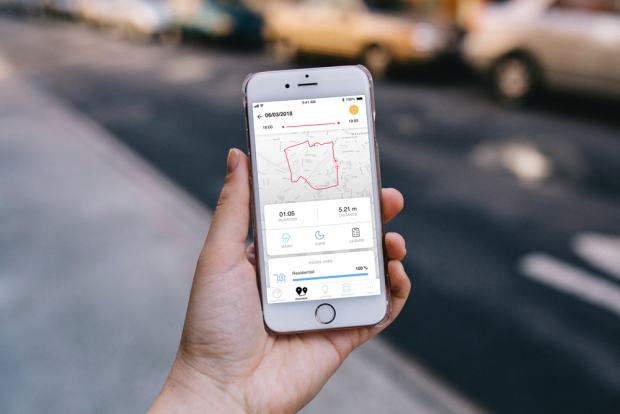 Hi, I'm Chris Bensted from Better Driver Training. As both an ADI and co-owner of the multi-car driving school I have 2 main areas of focus, my pupils and my business. I have been using the app for a couple of months. It appealed to me as I could use it to help my pupils and I could use it to promote my business.. It is also easy to use and simple in design.
 How it's helped my pupils
We know that experience is key to success, all the studies and statistics support this.
PaceNotes allows me to encourage and support my pupils with their private practice while helping me to keep track of what they've done. They can record their lessons and private practice in one app, as well as rating the drive and where they went.
We can then talk about this during lessons, looking at the factors that may have influenced their drive and rating. I've been surprised at their honesty and openness to rating their own drive, and it's benefited their driving massively.
Why should pupils be interested?
Anything that puts pupils in control of their own learning must be a good thing. It lets them monitor their own progress and reflect on how they're doing.
They can also achieve award badges for completing different types of practise. This simple tool has surprising affect, with pupils getting a genuine buzz for achieving steps along the way!
Once they have achieved their 40 hours they will earn discount on insurance. This incentive alone makes the 'effort' of hitting start before every drive worthwhile.
The benefits for my business

PaceNotes gives me added value that I can provide my customers. It is free to access, requires minimal effort to set up and provides a maximum return for both learner and instructor.
It also provides something that I deem to be one of the holy grails of being an ADI, parental engagement. Parents often pay for lessons and its hard for us to demonstrate to them the skills and knowledge we've taught their son or daughter during the lesson. The PaceNotes app helps me to do this.
This gives us opportunity to engage and develop a relationship with the parents - and as we know parents talk to each other!  These improved relationships can lead to recommendations, and recommendations mean more business.
Using this technology to help my pupils and my business also helps me to stand out against my competition. It shows that I'm engaged with Highways England, DVSA and other bodies and want to do my bit to help make sure young drivers have the skills they need to be safer on our roads. Which instructor would appeal more? The one with an app, encouraging private practice and offering savings on insurance, or the instructor who keeps all their training in the car and leaves the learner to tackle their own insurance premiums?
Get involved
I'd encourage you to download the app and give it a go with your pupils. It's available for both Apple and Android devices.