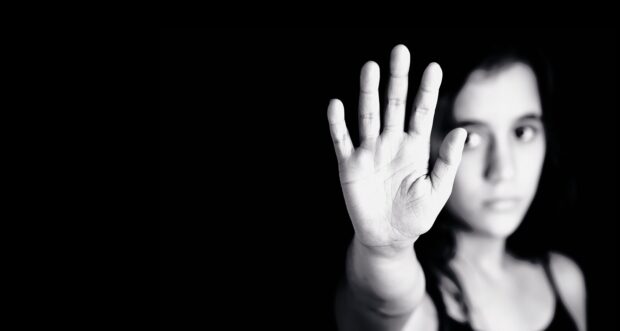 This is a guest blog post from the NWG Network. They work to tackle child sexual exploitation and are a leading nationwide authority on the subject.
Greater awareness
In the last few years, our society has become increasingly aware of sexual abuse and exploitation because of the #MeToo movement. What started in the worlds of entertainment and sport has started spreading to more and more areas, including child care homes, religious settings and schools.
We know from years of work tackling child sexual exploitation that perpetrators of abuse are very opportunistic and target areas where they're able to abuse children and adults. Driving instructors are usually in one to one situations, and some may be very good at spotting opportunities in environments with less protective factors.
Like all professionals who work with children and young people, it's important Approved Driving Instructors (ADIs) know how to act if they suspect possible abuse.
Learners are vulnerable
You might not think learner drivers need much protection. But think of it this way - they're a vulnerable person, locked in a secure setting, with little or no control over where they are going and they may never think to ask why they may be driving in such a remote area.
This is why it's so important to make sure learner drivers are protected.
The number of reports of learner drivers being abused by their instructor is a tiny minority. But the rise in reports of abuse in the last few years highlights how vulnerable learner drivers are.
We know negative media reports can be damaging and may lead to learners not getting the expert teaching that is required to develop the drivers of the future. We'd like to help tackle this.
What you can do to protect your reputation
Nearly all of you conduct yourselves appropriately in every single lesson. However, abuse does happen, and we thought it'd be useful to give you some advice to help protect your reputation.
The best way to protect yourself and your reputation is to be upfront and honest with all pupils.
At the beginning of each lesson, spend 5 minutes giving them some clarity about where the lesson is going on the day and what areas of driving will be covered.
This simple tip can stop any miscommunication between you and your pupil on what you're doing and where they're going.
Abuse by other instructors
We know not all learner drivers you teach have never driven before. Some may have come to you after leaving another driving school or instructor.
Something you should always consider is why? In most cases, it's likely they were just unhappy with their progress or didn't get on with the previous instructor. But sometimes it might be more serious.
We know many children have left sports clubs due to an individual coach's behaviour, but nothing was ever said. The coach has then been left to continually abuse other children, sometimes for many years.
In the case of Barry Bennell (a football coach who was convicted of abusing many young footballers over a significant period of time), many other football coaches knew what he was doing but failed to act to protect children.
So, what happens if a learner discloses to you that they were uncomfortable with a previous instructor's personal behaviour? What if you witness inappropriate behaviour from another instructor which could be construed as 'grooming'?
In these cases what would you do and who would you go to?
How to safeguard
The best way to learn about dealing with these situations is to attend a safeguarding course. Education is one of the best ways to improve learner and instructors safety.
You can find a safeguarding course on the Ofqual website.
We fully endorse all driving instructors attending safeguarding courses in order to protect learners, but also themselves and the industry. You should showcase your safeguarding qualifications in the same manner that you do your advance driving qualifications.
Remember, safeguarding isn't about teaching what you should and shouldn't do around your pupils, instead it's about giving you the information you need to deal with situations like the above examples.
So, if you ever sadly come across inappropriate or abusive behaviour please make sure you pass this onto the relevant authority. Don't rely on someone else to do it for you.
Prompt action could protect you, your learners and other vulnerable people being abused.
There's information on GOV.UK for learner drivers about how to complain about a driving instructor.

If you get any pupils who tell you they've experienced inappropriate conduct from another instructor, please do explain to them that they can tell us about it.

You should also contact your Local Authority if you have concerns about your pupils safety and well-being.