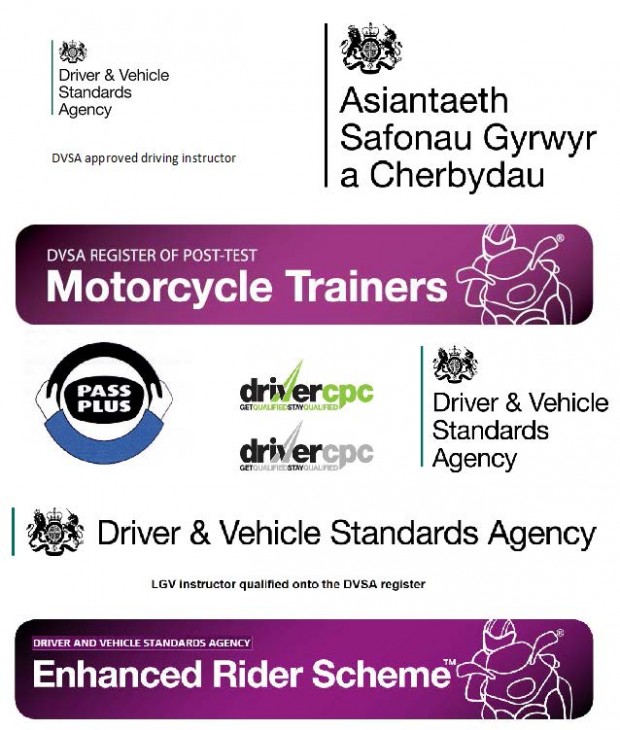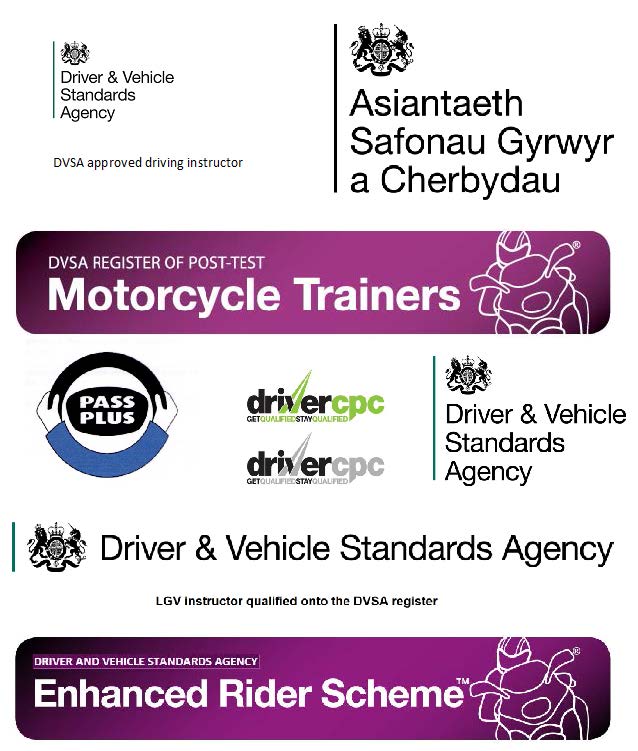 DVSA trade marks enhance the commercial value and reputation of our organisation and brand. As DVSA's intellectual property manager, I would like to advise you of best practice if you want to use them.
What we use trademarks for
We use trademarks on our products to promote them, show ownership and indicate quality.
Our logos are trademarks.
As they're valuable to us, we've added extra legal protection by getting some of them registered. This helps us guard our intellectual property in actions against infringers, who might try to misuse them.
What our registered trademarks include
Logos:
Pass Plus
register of post-test motorcycle trainers
enhanced rider scheme
Driver CPC
pre-2012 corporate VOSA and DSA
Words:
'DSA' and 'Driving Standards Agency'
The DVSA corporate logo isn't registered as a trademark, but it has special protection from misuse because it incorporates the Royal Coat of Arms. It can be a criminal offence to misuse this.
Different rules for different logos
The rules for using our logos vary. Factors include:
your eligibility to use a logo
where you can use it (e.g.  DVSA corporate logo should not be displayed on a vehicle, but can go on your website)
whether to display a textual strapline below a logo (e.g. a strapline is usually needed with the DVSA corporate logo)
Eligibility to use specific logos
You may be eligible to use the DVSA corporate logo with a strapline if you're a:
You may be eligible to use the Pass Plus logo if you're an ADI on the register of Pass Plus instructors.
You may be eligible to use the RPMT and ERS logos if you're a motorcycle trainer on the register of post-test motorcycle trainers.
You may be eligible to use the Driver CPC logo with a strapline if you're a training centre or body that has been approved to deliver periodic training.
Read our guide to learn more about our logo usage eligibility rules.
How to apply to use a DVSA logo
If you think you're eligible to use one of our logos, you'll need to:
Once we receive it, we'll check it and then aim to get back to you within 10 working days. If we approve your application, we'll send you the logo files to use. If your application is unsuccessful, we'll let you know why.
How to report misuse of DVSA trademarks
We pursue people who misuse a DVSA trademark. Such misuse can include falsely claiming 'endorsement' or an association which doesn't exist.
We know that the majority of you who use our trademarks do so properly, and stopping trademark misuse will benefit all legitimate users.
So if you see or suspect misuse of a DVSA trademark, please tell us.
To stay up to date: