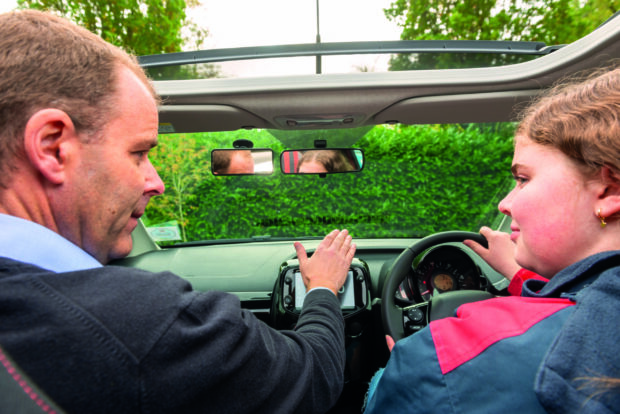 Amanda Lane, Head of Driver Testing and Training Policy, shares how we plan to create content for parents as part of our 'Ready to Pass?' campaign and the role that ADIs can play in supporting us.
Earlier this year we launched the 'Ready to Pass?' campaign to improve learner drivers' understanding of what it means to be test ready and how they can assess their readiness.  
The campaign is going well and 96% of learner drivers who have used the campaign website to help them prepare for their driving test said the information on it was useful.  
So, we'll continue: 
sending emails to learner drivers at different points in the lead up to their test with links to the relevant content on the campaign website

 

promoting the campaign on Instagram

 

hosting test centre open days 

 

working with stakeholder and partners to promote the campaign

 
From our research we know that parents can influence learner's decisions when learning to drive and feeling ready for their test. One of the main factors behind this is because parents tend to contribute or pay for driving lessons and the test.  
So, we have published a new supervising learner drivers guide on GOV.UK aimed at parents who plan to take their learner out for private practice.   
In this blog post, I want to: 
share our research findings with you

 

explain how we've used this insight to develop the new guide and to help us develop other content and messages for parents

 

tell you how you can help us with sharing these messages

 
Why we're focusing on parents
We know from your feedback that parents can have a big influence on your pupils feeling ready for their test. This can often put pressure on your pupils to take their test before they are ready.   
In December 2021, we surveyed 1,501 parents and guardians of learner drivers aged between 17 and 24.  
We found that:  
42% parents and guardians said they expected their learner to have the same amount of lessons as they did when they learnt to drive - however, 67% of them recognised the driving test now is harder than when they took it

 

78% of parents and other influencers would only start private practice with learners when their instructor has advised them to

76% of learners who passed their driving test said they had private practice in addition to their professional lessons and 64% of parents have supported learners with private practice
What we're planning to do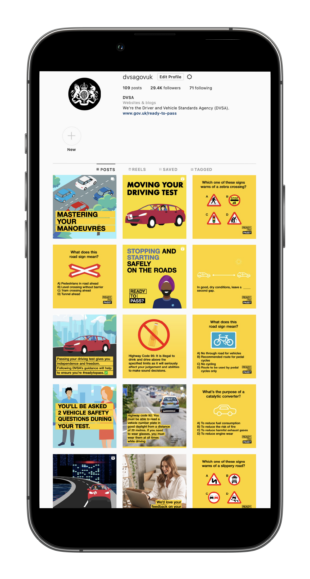 Our research shows that around half of parents helping learner drivers underestimate the amount of practice and professional lessons their learner will need to become a safe driver.  But they recognise that it is harder than when they learned to drive and agree more information is needed.  
As a result, over the coming months we plan to: 
create social media content aimed at parents

 

promote the newly published supervising learner driver guide on GOV.UK to parents

 

host an ask the expert webinar for parents with a panel of representatives from the driving training industry and driving examiners in which parents can ask any questions they may have about learning to drive or driving test

 

work with FirstCar to develop, launch and promote a new First Lesson guide for learners and their parents

 
As a parent and an experienced driving examiner who helped both my children learn to drive, I'm passionate about the importance of sharing this guidance and messages with parents and guardians of learner drivers. 
It's important to me that all new drivers have the knowledge, experience, and skills to drive safely on their own after they have passed their driving test and be a safe driver.   
I strongly believe a combination of professional lessons and private practice will help make sure learners get as much on road experience as they can before taking their test and help them to be a safer driver. 
Benefits of private practice and observing driving lessons
As many you know, learners who have a combination of professional driving lesson and private practice are 1.5 times more likely to pass their driving test than those have no private practice. 
Based on the research we carried out in 2021, most of you said that you actively encouraged private practice and encouraged parents to sit in on lessons. This is great news as there are many benefits to this such as helping: 
learner drivers to gain experience and manage their nerves carrying multiple passengers 

 

parents and ADIs to be on the same page about the pupils' strengths and weaknesses

 

to improve learner driver skills which increases the chance of the pupil passing their test

 

parents to pick up tips from a professional

 

parents to understand what independent driving is and the benefits of practising this skill during driving lessons

 
As part of the campaign, we plan to encourage parents and learners to tell you that they intend to do private practice when they reach a suitable level. 
How you can help
We need your help to do this and make sure parents have the right knowledge and skills to support learners with this. We would like you to: 
proactively encourage and promote the benefits of private practice

and observing a lesson

to your pupils and their parents

 

encourage the parents of your pupils to read the new supervising learner driver guide on GOV.UK

 

invite parents to observe a lesson before starting private practice only when you feel that your pupil is at an advanced level to take on an additional passenger without it affecting their ability to drive safely

 

advise parents

when their son or daughter is ready to drive under their supervision and help them to plan a practice session

 

explain to your pupils and their parents how they can record their private practice

using the

record of pupil's progress sheet on GOV.UK

 
We'd love to hear your feedback and thoughts on whether you plan to do any of these 
NASP's views on the campaign  
The driving instructors' National Associations Strategic Partnership (NASP) chair, Peter Harvey, said: 
"NASP is delighted to support DVSA in this campaign, and applauds the efforts being made to educate supervising drivers about their roles and responsibilities in helping learners navigate the challenging process of learning to drive in modern times.  
"As learning to drive, and the driving test itself, has clearly developed since most supervising drivers learnt themselves, this campaign places an important emphasis on consulting and seeking advice from the pupils' professional driving instructor, both during the learning process and before booking any practical test.  
"Pupil, trainer and supervising driver really need to work together to achieve the best result - a pupil ready to take on the responsibilities of independent driving." 
Keep a record of this professional development
And remember, reading this blog post and the new supervising learner driver guide counts as continuing professional development. So, keep a record of what you do.  
If you're interested in being featured in a guest blog post here on Despatch about how you've used the guidance, let us know in the comments and we'll be in touch.